A Little Bit Of Our Backstory
Painter Calgary | Over the years we have tested many different products and ways to accomplish a variety of projects. We have grown a lot with over the years in business and continuing to grow our team and clientele. We leave your home like we've never been there and the only thing that will have changed is the paint job! We offer only the best, done right on time
I started my career with my dad, who is a professional painter, at the age of 15. He slowly taught me everything he knew about painting. I've never seen painting as a job but more as a passion. In post-secondary, I studied architecture for a year, then soon realize I wanted to return to my career as a painter. My brief foray into architecture was not wasted time, as I have now a valuable skill in understanding how to read drawing plans.
Since then I have successfully completed and received my diploma in Business. During that time, I worked for a pine shop for two years. It was here that I learned the art of staining and varnishing floors, furniture, baseboards, and trim.
At the age of 20, I moved to Alberta from Quebec and have spent the last five years establishing myself in Calgary. I work for Ryan, the previous owner of this company for five years and for the last two years I was his project manager. For me, Alberta life is fantastic. I get to enjoy the mountains and all the outdoors activities it holds. I love to go hiking, camping, and snowboarding.
I am thrilled to say that I am now the new owner of Neighbourhood Painters and I can't wait to meet you and help you with any and all your painting needs.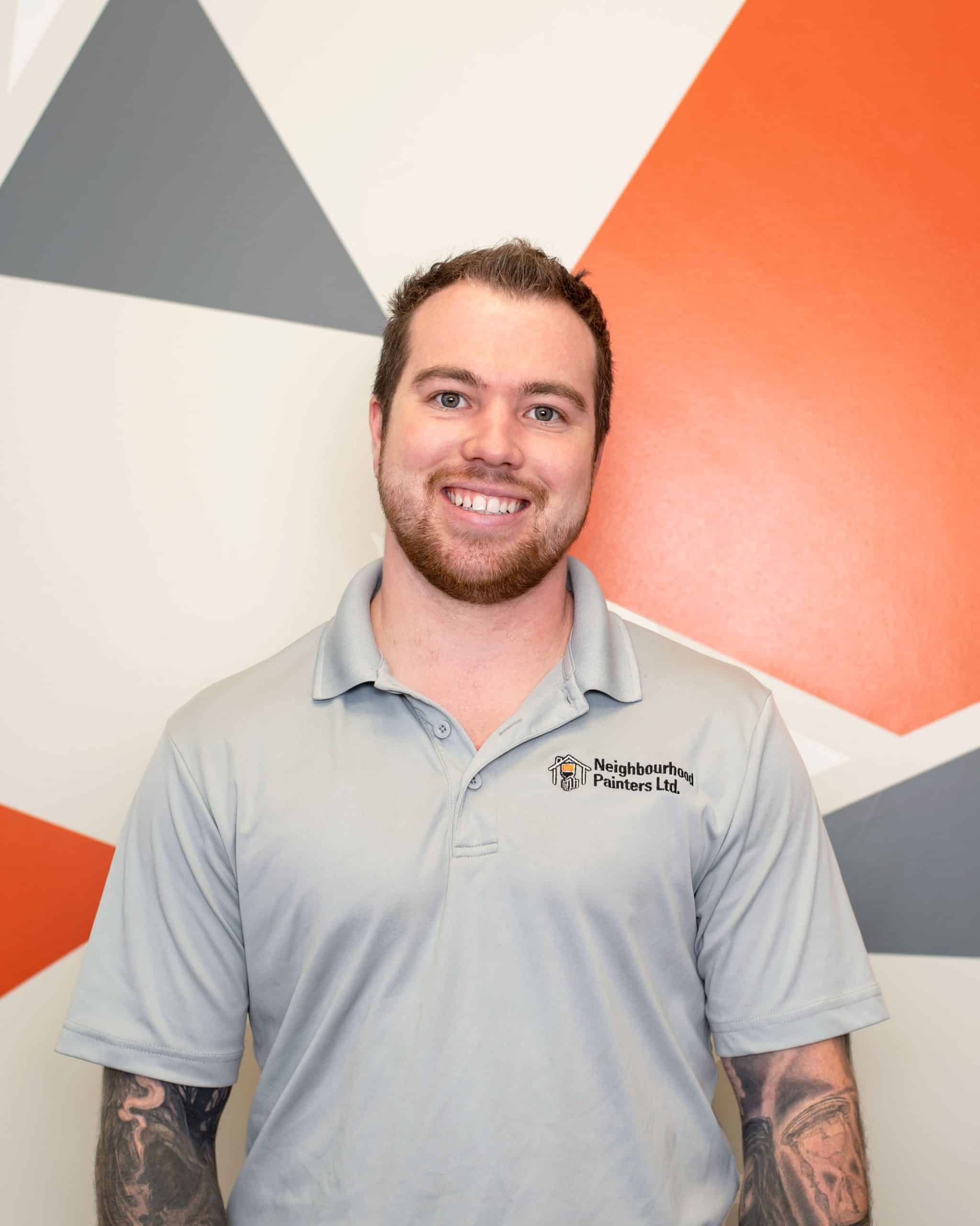 We have used Neighborhood Painters a couple of times in the past year, most recently to paint our entire home from top to bottom. Andy was waiting at our new home, as promised, 5 minutes before our official possession with his team, ready to get started and we appreciated that as we gave him a pretty tight timeline (sorry Andy!). He was on site everyday with his team, including a stat holiday and weekends, and finished the job within the timeline and did an amazing job. We cannot recommend this company enough and he has become our go-to contact for any and all painting needs.