Ceiling Painting | When you are looking to paint your flat ceiling, textured ceiling or popcorn ceiling the procedure is the same. We will ensure that you get the highest quality paint job by applying a coat of primer and top coated with a premium paint using an airless sprayer. Painting your ceiling will really brighten up your space and make it feel bigger.
Ceiling Painting | Preparation
It is where we will spend the most time masking off the walls, lights and covering any of your furniture and floors. We kindly ask that if you have any breakable items or pictures to be put away somewhere safe.
We will fix any water damage you have on your ceiling by applying an oil-based primer sealer to completely seal that stain so it doesn't come through when we apply our top coat.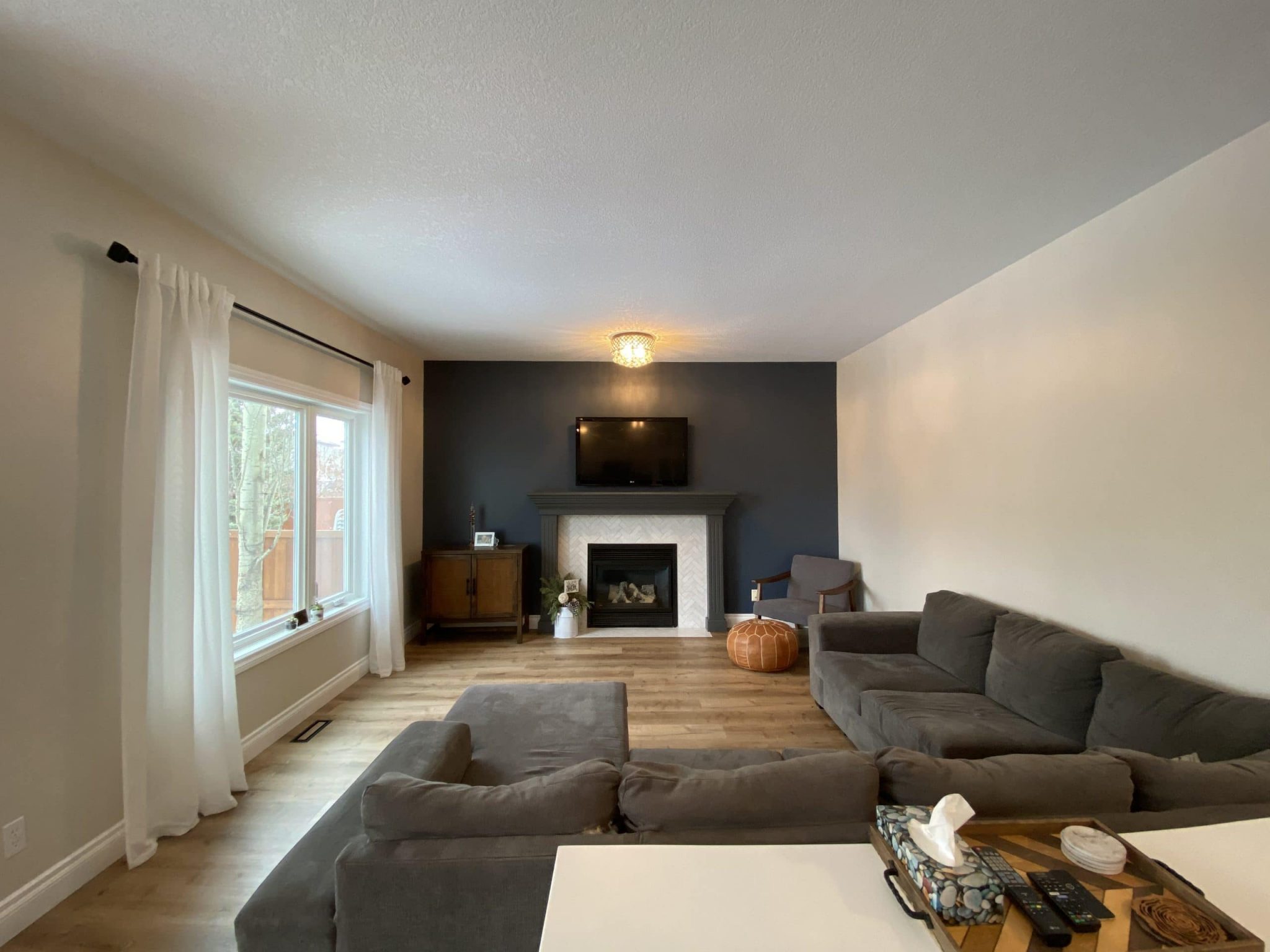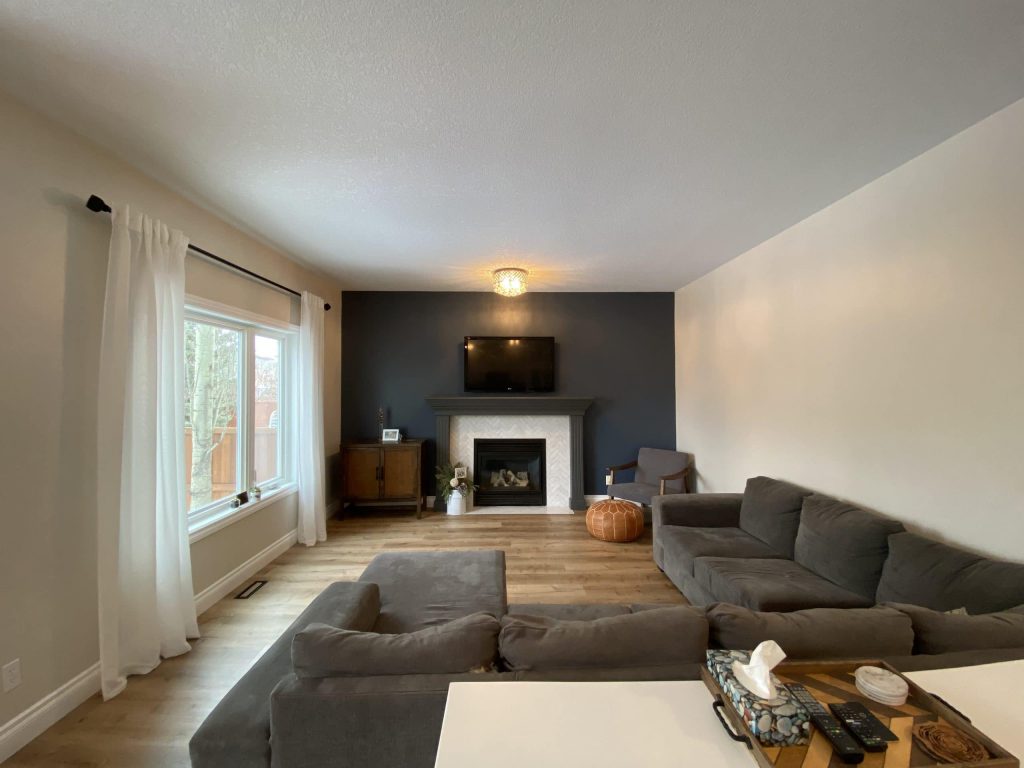 When it's time to spray we will double check our masking to make sure there are no holes that risk having overspray on anything that we cover. When we spray your ceiling, we have to take into consideration the direction of the light and that's why we use a technique that we spray it 2 different directions to create an even smooth silky finish. We usually do all our ceilings in flat or ultra-flat to make sure there is no flaws and blemish.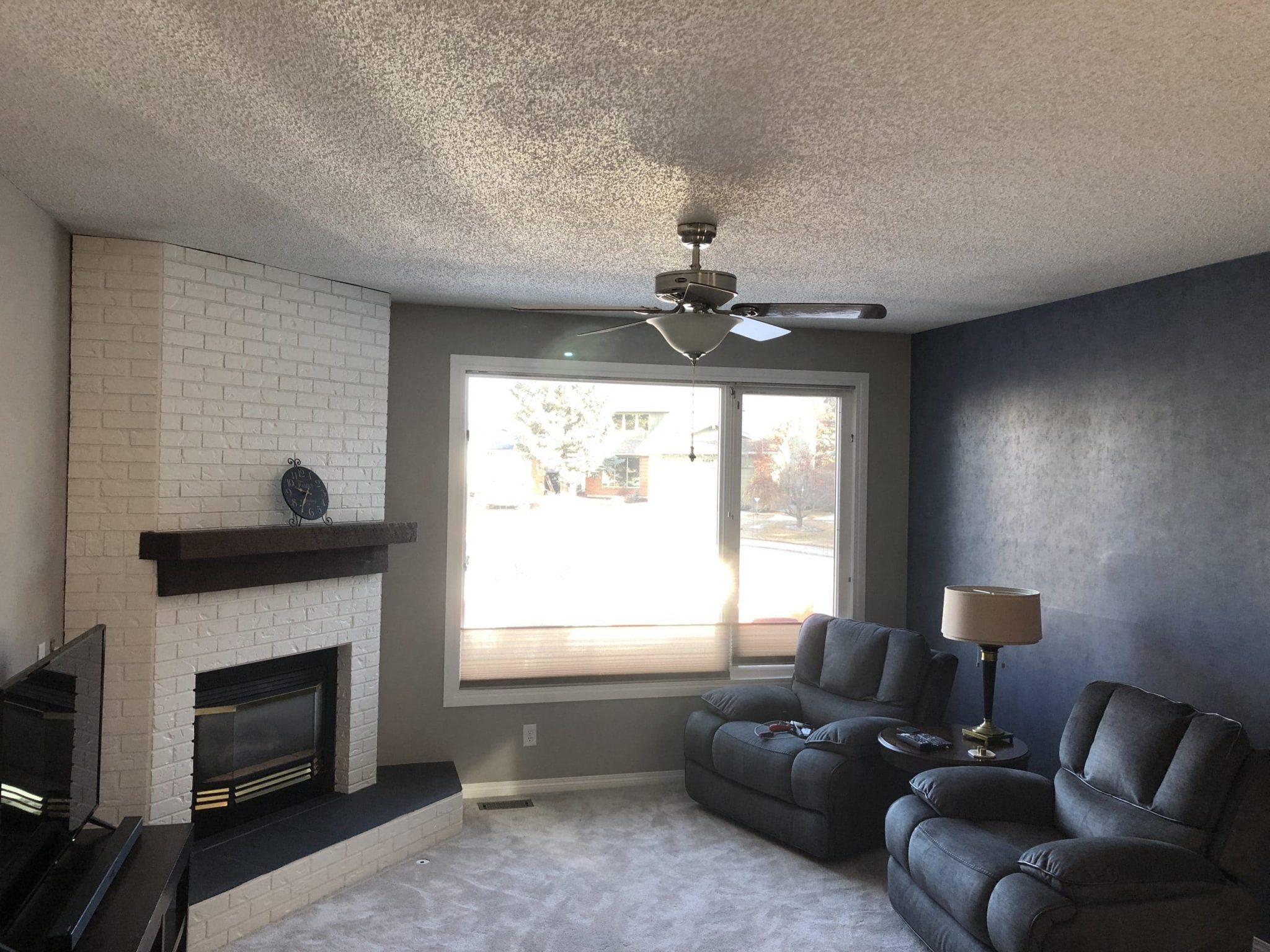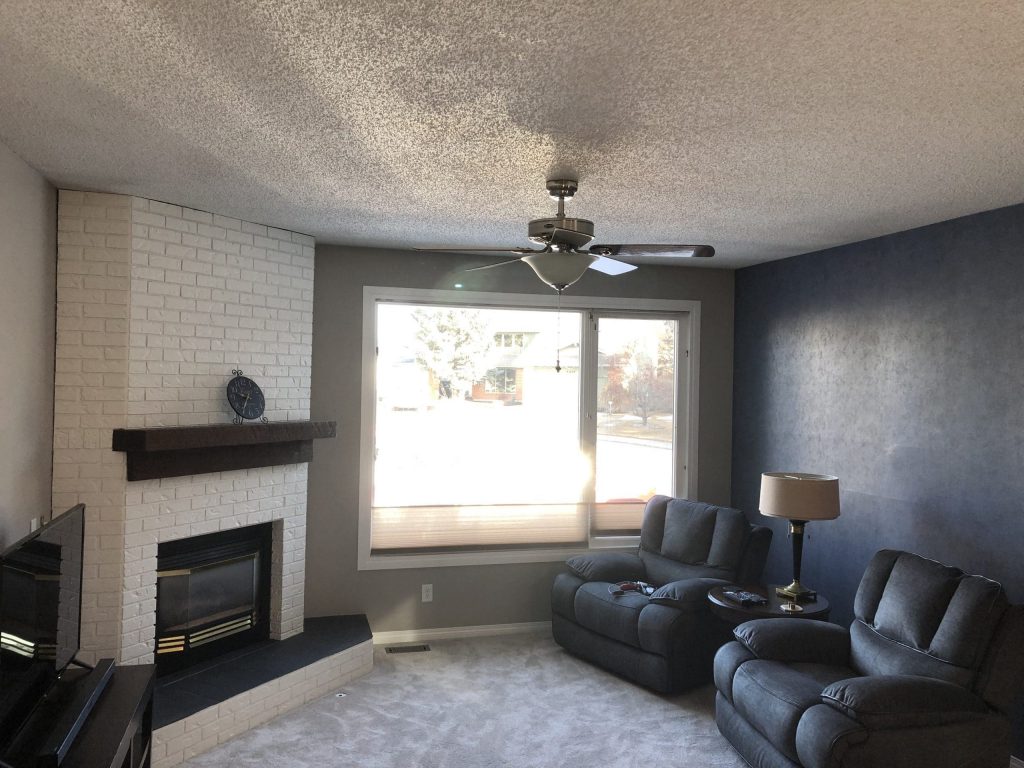 You are thinking about getting your popcorn ceiling painted because it's not as white as it used to be when it was first textured. We can paint it the same way as we paint flat ceilings but the only difference is that we will have to apply an oil-based primer first. We like to use an odourless oil-based primer so you're not stuck with this awful smell through your home. We then top coat it with latex ceiling paint. You might want to be sure of your decision when you want to get your popcorn or texture ceiling painted because once it's painted if you want to remove the texture it will be really hard to do so and will take several days to remove only a bedroom textured ceiling.
See how we can make you home or business as beautiful as it can be!