Calgary Cabinet Painting | If you're looking to refresh your kitchen or living room without breaking the bank then painting your cabinets is a great choice. Cabinet painting can completely change the look of your room with relatively little effort compared to full-room painting. Below we present a short guide to help you plan your new look.
Calgary Cabinet Painting | Services
Calgary Cabinet Painting | Neighbourhood Painters cabinet painting services ensure your cabinets look their best with any colour scheme or style.
Our services:
Professional set-up: Covering your floor, walls and any objects with masking paper and plastic to protect them from paint overspray
Preparation: Sanding and priming cabinets and cabinet doors
Painting: Professional cabinet painting with scuff resistant paint or lacquer
Cleaning: Clean-up of all masking paper/plastic, paint and equipment
Inspection: Viewing final work and ensuring customer satisfaction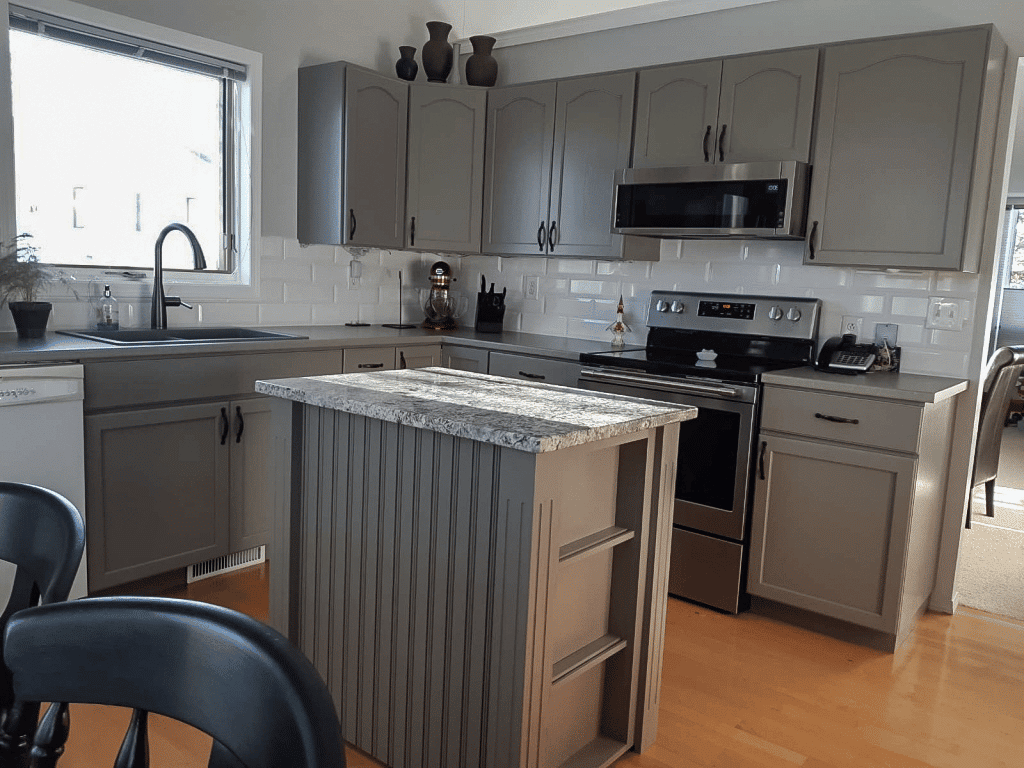 Benefits to Painting Over Renovating
It doesn't cost nearly as much to repaint your cabinets than it does to replace them fully. A professional painting company can repaint your cabinets quickly and affordably
With so many varieties of paint, colour, technique and texture available you're guaranteed to find the perfect look for any room.
Painting your cabinets is not a drastic change like replacing them can be. If the colour or style doesn't fit it's just as easy to paint them again.
Painting your own home, be it a full room or your kitchen cabinets, can be a risky choice. You want your paint job done right on the first try, and those with experience can ensure that happens. Professional painters handle everything for you, even before paint touches the cabinet. From covering floors and walls to sanding and priming cabinets and doors; and of course the actual painting. When the job is done you don't need to worry about cleaning up either, so you get your kitchen looking its best earlier and easier.
If you want your kitchen, living room or entertainment center to look like new, without all the huss and fuss, get the professionals like Neighbourhood Painters.
How a room is lit is a large part of how it will look. Picking colours that complement or utilize your room's specific lighting conditions can improve the finished quality drastically. Using lighter colours for darker or poorly lit kitchens or living rooms can both brighten the room and make it feel more open. Avoiding dark colours can be very important in low-light environments as it can make a room feel smaller.
Using contrasting colours can create dramatic vibrant looks as well. This can make an otherwise traditional or older home feel more modern as well. Contrasting your cabinets from the walls can make them pop and create interesting dynamics in your space. For instance painting your cabinets with a bright vibrant colour against a muted wall, or with a dark paint against a lighter wall.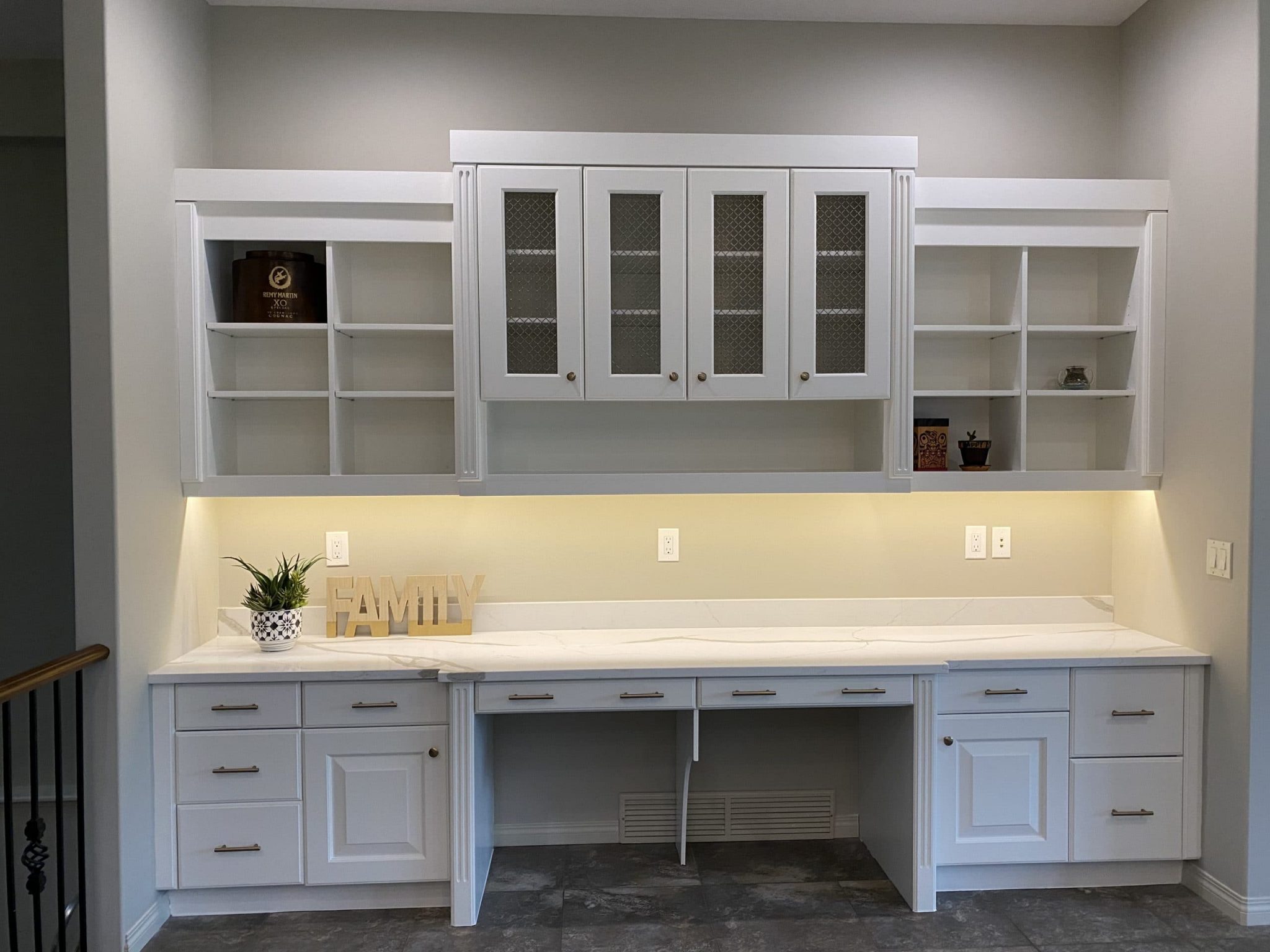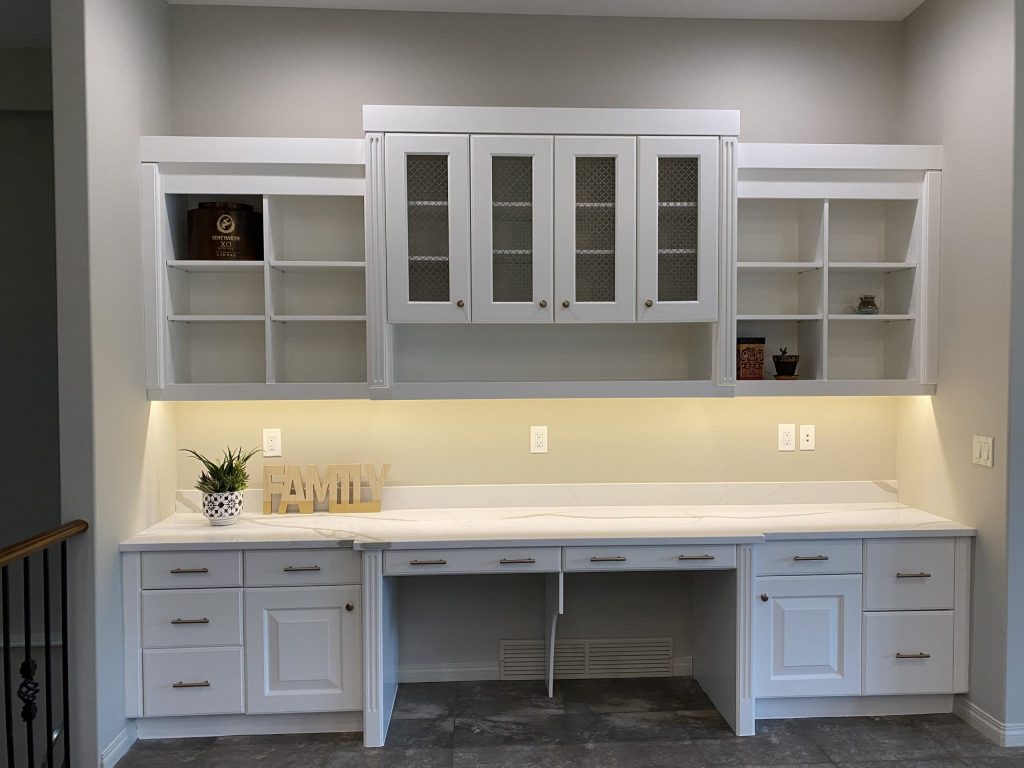 See how we can make you home or business as beautiful as it can be!